Proofreading & Editing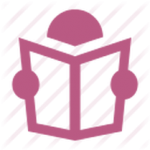 Master's Thesis/Dissertation Assistance
Workshops
Content Editing: We make recommendations for readability.
Replacing passive voice with active voice
Varying unintentionally repeated verbs
Adding dashes or parentheses to clarify subordinate material
Reducing strings of adjectives or doublings
Replacing indefinite pronouns with clear noun subjects
Reducing the use of pet words or phrases
Changing words with discriminatory connotations
Defining special terms on first appearance
Cutting wordy sentences
Copyediting: We insure your work says exactly what you mean.
Correcting misspellings
Problems with subject-verb agreement
Incorrect verb tense
Unnecessary or missing commas
Unmarked em-dashes and en-dashes
Dangling or misplaced modifiers
Problems with pronoun-antecedent agreement
Misused words (e.g., effect for affect)
Split or fused sentences
Style:
We will standardize your text according to your preferred documentation style. Styling your document includes standardizing words in headings, titles in bibliographies, use of single or double quote marks, serial commas, numbers, acronyms, compound words, extracts, italics, note numbers, documentation styles, footnotes, and illustrations.