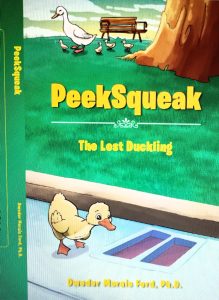 PeekSqueak: The Lost Duckling
This true story tells of a little duckling, PeekSqueak, that lived in a park with its mother and eleven siblings. If you want to know what happened to PeekSqueak, read the book!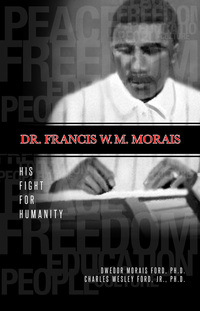 This book is about an unsung civil rights leader, Francis W. M. Morais (1866-1964), Ph.D., D.Litt. Between 1927 and 1935, Dr. Morais worked tirelessly to put an end to slavery and forced labor in Africa, particularly Liberia, which was founded as a haven for freed African-Americans in the early 1900s. Morais' fight for human rights compelled him to travel to Geneva to meet with officials of the League of Nations. However, the Liberian government being against his travel to Europe from the outset, did all in its power to prevent him from returning home. Through the financial assistance of those who believed in Morais' fight, he returned home to a short-lived hero's welcome. Within hours, he was arrested without writ and sent to the Bella Yallah Prison for 15 years.
Book Review:
This book paints an accurate and thorough picture of a period in Liberian history. It is fascinating to read, and the authors' research lends credibility to book. At times the book feels like a university lecture, while at others the language veers from very formal to colloquial, making for a jarring reading experience. Sometimes the pacing drags a bit, but overall the prose is solid. This is an original work about a fascinating man—and an engaging period of Liberian history—with whom most readers will be unfamiliar. The authors present a clear picture of Dr. Morais, his struggles, and the world he inhabited. ~~BookLife Prize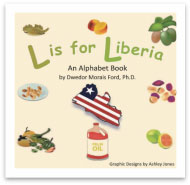 This book is a result of Dr. Ford's desire to share with her children and grandchildren some of the foods she enjoyed while growing up in Liberia. All but three of the alphabets do not represent foods: A is for Africa pinpoints where Liberia is located; L is for Liberia depicts the Liberian map and flag; and Q is for e(Q)uator shows how close Liberia is to the middle of the Earth. These letters add geographic, historic, and cultural features to the book.
Book Review: Powerful Memories
Fantastic representation of Liberia's foods. Well researched. I learned some things from this alphabet book. Congratulations for a work well done. I ordered several copies so each of my children could have this keepsake treasure. The children at Heritage Early Learning Center will enjoy and remember the alphabet in a unique way. ~~Peewee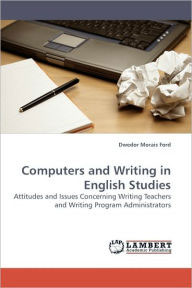 This descriptive exploratory study investigates the status of Computers and Composition in English Studies through the eyes of writing teachers and writing program administrators. This text is available at Amazon and Barnes & Noble.