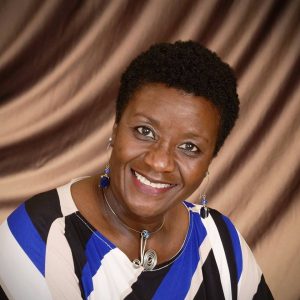 Are you writing a book, a thesis/dissertation, a paper, or some other document that needs proofreading and editing?
Do you need one-on-one writing consultation? Do your employees need a refresher writing or English grammar course?
If you answer, YES, to any of these questions, contact Dr. Ford  for a free 30-minute consultation.
Dwedor Morais Ford, Ph.D., is a writing expert, an educator, a writer, an author, and a community organizer. She has
self-published several successful books including L is for Liberia: An Alphabet Book (2013) and another,
Dr. Francis W. M. Morais: His Fight for Humanity (2016), that she co-authored with her husband,
Dr. Charles Wesley Ford, Jr. She has edited textbooks for companies including Pearson, Bedford-St. Martin's,
Thomson Wadsworth, and Prentice Hall.
Her most recent edited work, Fierce and Fabulous by Glynis W. Bell, encourages and inspires young ladies
to develop positive self-image in all aspects of their lives. Dr. Ford is now working with several soon-to-be authors.
Close to her heart is a book focusing on the letters of a deceased mother to her young daughter. Dr. Ford is gearing
up for several new releases—PeekSqueak: The Lost Duckling, based on a true story; Dreams Remembered,
a collection of personal dreams with meaning; and Here's to Your Health.
An eclectic designer and seamstress, Dr. Ford is also the proprietor of Pins and Needles Sewing and Alterations. She is conjointly
committed to empowering women and girls across the globe. A Kiva lender since 2008, she loans funds to small business owners,
particularly women, in developing countries. She serves as President of IAW Winston-Salem (North Carolina) Chapter.